The Ozitem experience
Want to take on new challenges in a company which is growing strongly yet remains on a human scale?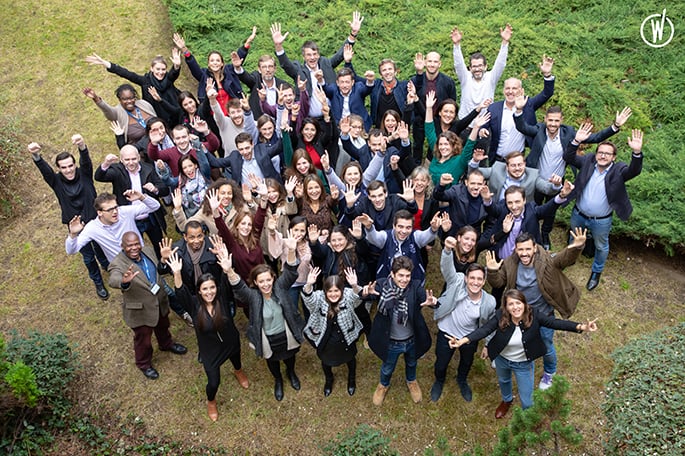 Believing that Ozitem's success depends above all on its employees, we place human capital at the heart of our strategy.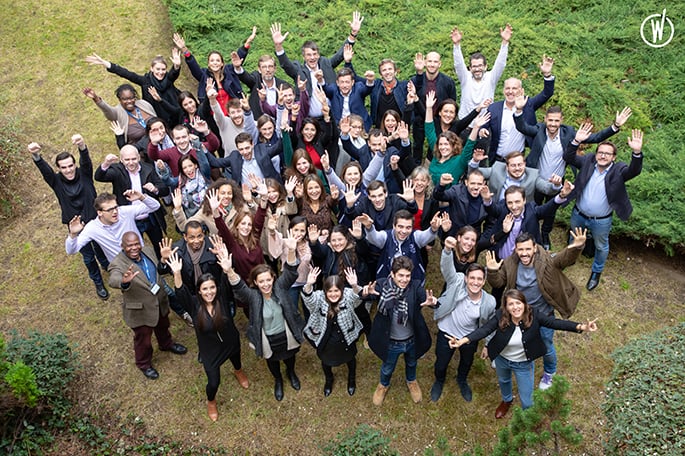 HR policy at Ozitem
A tailor-made career plan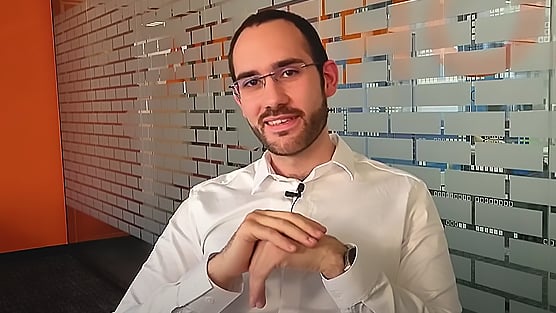 We develop your expertise and fast-track your career path through varied projects tailored to your preferences.
Our goal is to find the right mission for the right person, so that each employee can thrive in their own way.
An emphasis on onboarding

Your Ozitem adventure begins as soon as you sign up!

You'll receive a welcome box, an induction evening within 3 months of your arrival, a welcome message listing the tools used at Ozitem, followed by a scheduled interview to introduce you to the employees.

In other words, a personalised induction programme and teams ready to welcome you under optimal conditions!

HR support in line with market conditions

We back your skills development through a programme of training and certifications with market-leading partner organisations. A bonus is paid upon successful certification.

We provide personalised support for all our employees through:

Two follow-up reviews during the trial period

An annual appraisal interview (AAI) organised each year on the anniversary date by your manager or someone from the HR department

A career interview held every 2 years

Because it's not always easy to stay close to other Ozitemians, who may be on assignment with our customers and based across several agencies in France and abroad, we're keen to bring all the teams together to enjoy some great events: afterworks with a difference, themed evenings, challenges, and incredible annual celebrations!

In parallel, we keep in contact through our corporate social network, MyOZI, accessible on mobile and desktop.
Recruitment at Ozitem
Our 3 step recruitment process
Selection of your application and assessment of your career aspirations and our openings by phone.

Meeting with a member of the HR team, then with the technical expert/operational manager who will be able to assess the position that suits you best.

Whatever the outcome, you will receive a response within 7 days. If all conditions are met, you can come and join us!
Training at Ozitem
We value the expertise of our employees
We maintain a very high technical level among our teams by training them in their chosen technologies (Microsoft, Cisco, etc.).
Whatever your role, training is part of a policy designed to help employees cope with professional and organisational transformation.


The best technology partners for your advancement
6108 hours of training in 2020
Join us
We're looking for

passionate, curious personalities, with all levels of experience, driven by a desire to support companies in their digital transformation.

We're recruiting

various profiles: junior and qualified engineers, technicians, consultants, project managers, etc.

Our objective

To bring together employees with huge potential to work as a team, building ever more ambitious projects, with a focus on customer success.
Testimonials
Cédric LEMAIRE
Network & Systems Administrator

"I've been a Shared Systems and Networks Technician since 2014. I joined the group after retraining in IT. At Ozitem, I was able to find my place because I was lucky enough to move quickly. I progressed from a hotliner to a Network Technician, then a Shared Technician, then most recently a Project Manager. I feel good at Ozitem because I cover a lot of business sectors, including luxury goods, banking and industry."

Zaki CASTRO
Advanced Audiovisual Technician

"I joined Ozitem as an L2 Proximity Technician. I come from the audio sector, but with a background linked to the IT field I immediately accepted the position offered by the group. Two weeks after I was hired, I joined the audiovisual silo of one of the group's prestigious clients. I was valued by Ozitem and I'm really grateful to them. This development has resulted in me being appointed as adviser and Team Leader for a customer of Ozitem."