Cybersecurity
Cybersecurity – Computer security
Are you looking to protect your critical resources: your data, your identity, your infrastructure?
We support our clients with an access approach on prevention to block ransomware and other malware by relying on the one and only deep learning cybersecurity structure.
Why choose a prevention solution to ensure the security of your infrastructure ?
Protection against 99% of attacks

Prevent against Zero Day attacks. Ransomware and next-generation antivirus. The more raw data the machine receives, the more intuitively it understands the meaning of the new data.

Attack detection and immediate stop

Rethink endpoint security with automated detection and control of ports and devices. Deep learning technology allows companies to completely block cyberattacks. It can detect and respond to them, but also predict and prevent them.

The power of artificial intelligence

Deep learning is the most advanced subset of artificial intelligence. This technology represents the next step in intelligent security, as its foundations are inspired by the functioning of the human brain.
Our offer
Securing your Endpoints & Servers
The Ozitem Group offers you to secure user workstations with the Deep Instinct solution

Our experts ensure the MCO and the daily management of the Deep Instinct solution

Choose a turnkey service to support this transition and to ensure a transfer of skills to your teams.
Our expertise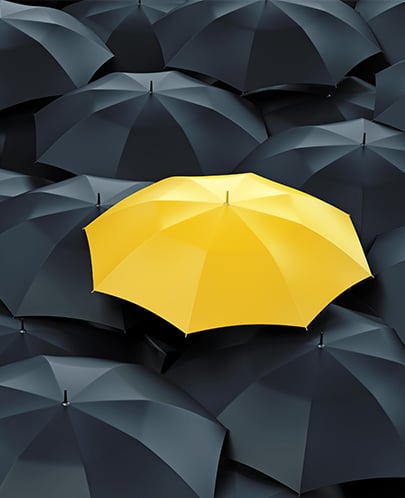 Build

Initializing and setting up the Deep Instinct console.
Configuring settings on the management console. Creation of policies, SMTP configuration, creation of accounts.
Deploying Deep Instinct Agent on detection policy using GPO
5-day learning period
Analysis, investigation and detection of events
Deployment of Deep Instinct agents in the "prevention and IMP detection" policy
3-day learning period
Deployment of Deep Instinct agents in the "Total prevention" policy
3-day learning period
Transfer of expertise on the operation of the solution.
Provision of a Technical Architecture Document and an Operating Document.
Option: Uninstall Kaspersky Endpoint Security on endpoints

Run

The interventions of our Operations Center are triggered to:

A change request
A removal of doubt and analysis following an alert detected by the solution and reported to the customer.
A malfunction of the DeepInstinct platform. OZITEM ensures the N2 support of the platform and if necessary escalates the incidents with Deep Instinct.
Our partners